Relief from your gout in as little as 2 hours and no more recurring attacks that experts have linked to potentially fatal health conditions. Click for more...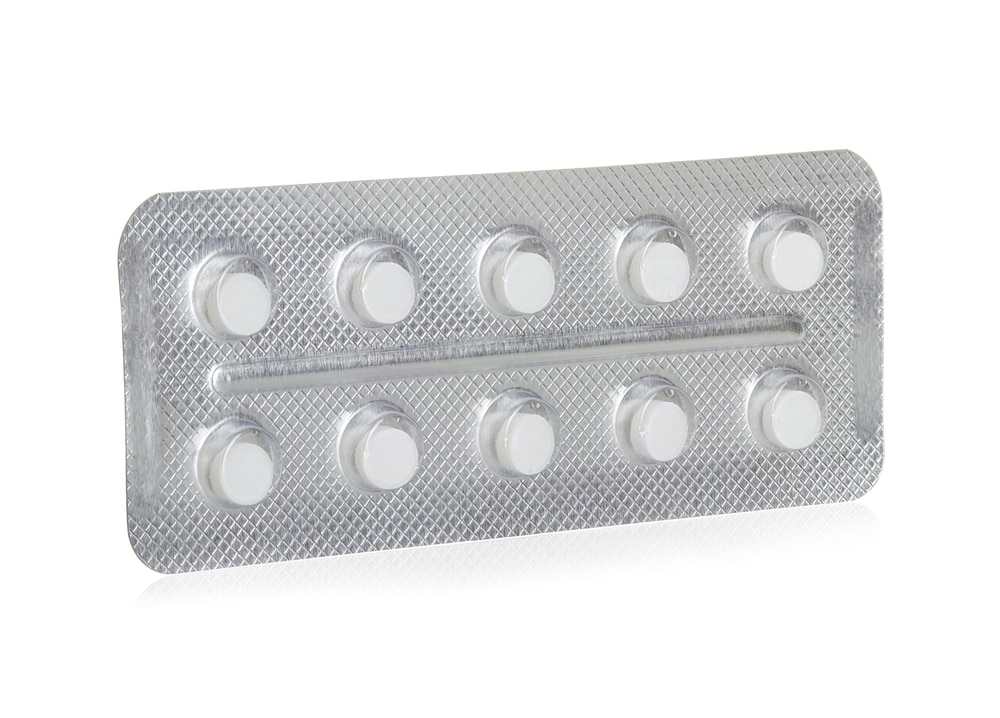 Allopurinol has been around for over 50 years and is by far the most commonly prescribed drug for lowering uric acid levels in gout patients.
It is a xanthine oxidase inhibitor, meaning that it works by inhibiting the ability of the enzyme — xanthine oxidase (XO) — to produce uric acid in the bloodstream.
It is taken orally with dosages ranging from 100 mg/day to 900 mg/day depending on the severity of the condition.
Gout is caused by high uric acid levels in the blood; a condition known as "hyperuricemia."
Unfortunately, allopurinol cannot get rid of a gout attack — if taken during an attack it can actually make the symptoms worse! — so it is (usually) only prescribed to help lower and maintain the patient's uric acid level after / in between attacks. [However, I've written another article on why it might be better to keep taking allopurinol during an attack.]
In October 2013, the results of a large study on the effectiveness and safety of allopurinol in treating gout was presented to the American College of Rheumatology (ACR) Annual Meeting in San Diego, California, by AstraZeneca and Ardea Biosciences.
The multinational study, called LASSO (Long-term Allopurinol Safety Study Evaluating Outcomes in Gout Patients), involved 1,735 gout patients over a 6 month period.
Using a target serum uric acid level (sUA) of <6.0 mg/dL — the level recommended by the ACR and the European League Against Rheumatism (EULAR) — the investigators measured each patient's blood uric acid level during and at the end of the 6 month study period to ascertain how many patients reached the recommended target. The study had asked investigators to increase allopurinol over the course of the study to a medically appropriate dose for each patient.
The results indicated that less than 43% of all patients in the study reached the target level of <6.0 mg/dL. And, of those patients who had had final doses above the most common dose of 300 mg/day, only 54% achieved target levels of <6.0 mg/dL. The results seem to chime with other published literature on the subject. In terms of safety, the study did not find any issues that weren't already known.
Co-author of the study, Nicola Dalbeth, MD of the University of Auckland, commented:
"Failing to reach the recommended sUA target leaves patients with gout at risk for further disease progression and long-term consequences of gout."
An important point to consider here is that although patients in the study were given allopurinol doses appropriate to their condition, less than 50% managed to get their uric acid below 6.0 mg/dL and given that, even today, gout is still often misunderstood and inadequately treated, it must mean that even more gout patients are not reaching their treatment goal, with all the risks that that entails.
It would seem that allopurinol, at least as it's being prescribed today, is not giving sufficient patients the outcomes hoped for. This is worrying because recent research has indicated that hyperuricemia isn't only linked to gout, but also to diabetes, kidney problems, heart disease, and an increased risk of death.
My brand new breakthrough guide "Gout Rescue" gets you relief from your gout in as little as 2 hours and prevents the recurring attacks experts have linked to some potentially fatal health conditions. Click here for the facts.
The other issue surrounding allopurinol is that it does have many side effects such as nausea, abdominal pain, upset stomach, diarrhea, joint stiffness, skin problems, and many more. Of course, the majority of patients taking allopurinol won't suffer any side effects, but those that do need to seek advice from their doctor right away.
Fortunately, there are numerous herbs said to lower uric acid by inhibiting xanthine oxidase in the same way as allopurinol, with some being at least 87% as effective as allopurinol. Some of the most potent are; Tamarack, Yarrow, Balsam Poplar, Labrador Tea, Common Speedwell, and Mugwort, in North America, and; Bagflower, Glorybower, Spotted Emu Bush, Australian Blackwood, and Marsh Syemodi, in Australia.
Some studies have indicated that certain flavonoids in fruits such as cherries may also inhibit xanthine oxidase and help lower uric acid.