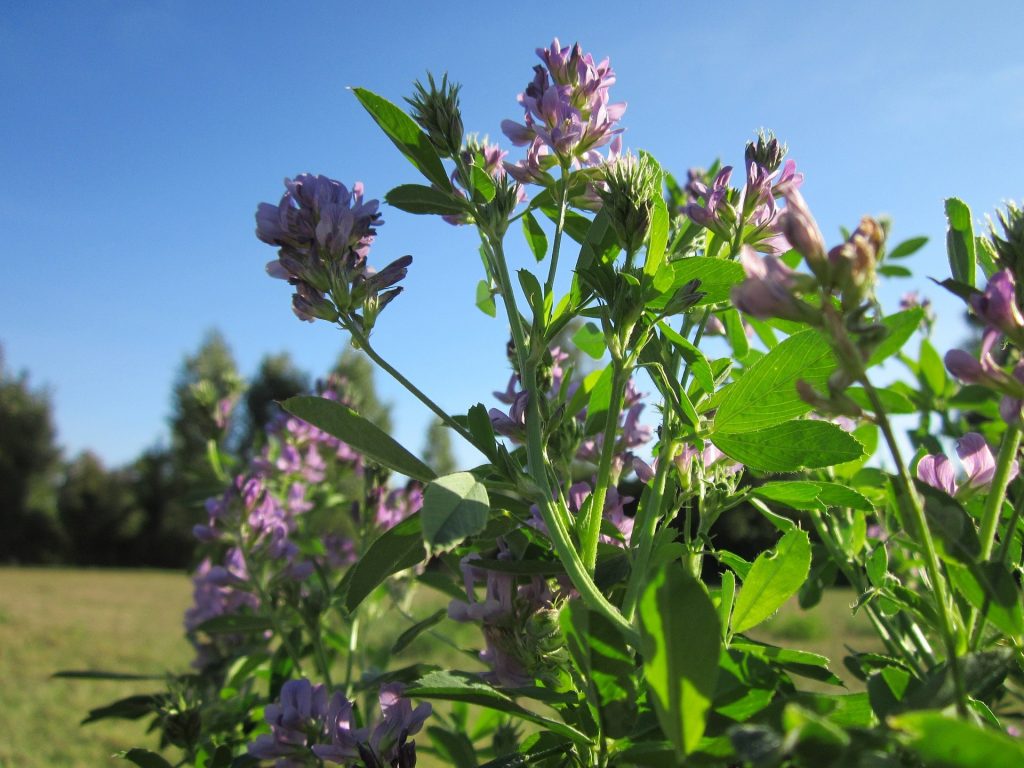 Alfalfa for gout: Read on to discover how alfalfa can lower uric acid levels and help to reduce the risk of gout.
Alfalfa for Gout
There are many natural remedies for gout sufferers who decide not to use drug-based medications. Alfalfa is just one of them, perhaps one of the lesser known ones? But it can be effective nevertheless.
Alfalfa, in fact, is an excellent herb selection for gout and uric acid. It's a high source of many nutrients and minerals as well as being able to help neutralize raised uric acid levels in the body. And as well as actually preventing uric acid build-up, Alfalfa has been shown to reduce uric acid levels a lot.
It is particularly effective because it's long root system means that it can absorb many minerals and nutrients from the soil. It is high in vitamins A, C, D, E, B6 and K. Also in iron, potassium, magnesium, calcium, and trace minerals.
You can get it in tablet, capsules or liquid extract forms, or, as an infusion from health food stores. But it is advisable to speak with your doctor before using this herbal remedy, as too much Alfalfa can lead to some negative side effects.